WHILE UNRAVELING THE MURDER MYSTERY OF A STAY-AT-HOME-DAD, MEGAN IS REMINDED OF HOW SHE LEARNED OF HER OWN FATHER'S DEATH, ON ABC'S "BODY OF PROOF"

Dr. Kate Murphey Consults on Pro Bono Case with Megan's Ex-Husband, Attorney Todd Hunt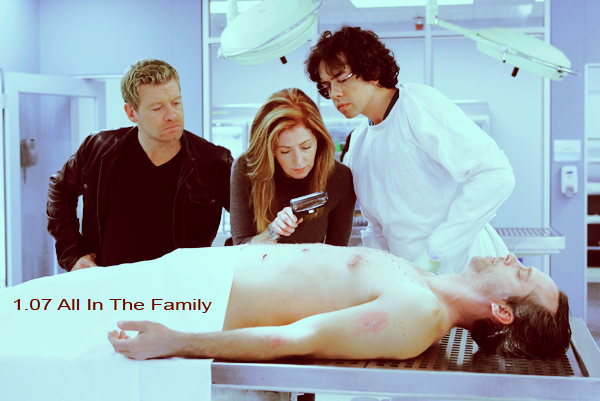 "All in the Family" -- A perfect neighborhood in the Philadelphia suburbs is shaken when a stay-at-home dad is found stabbed to death in his home. As Megan unravels the mystery of his death and who killed him, she recalls how she learned of her own father's death. Meanwhile, Peter helps Megan juggle her biggest challenge yet, taking charge of the Saturday carpool with her hard-to-impress daughter, Lacey, and her girlfriends. Also, Kate takes on a consulting role in a pro bono case with Megan's ex-husband, Todd, on "Body of Proof," TUESDAY, MAY 3 (10:01-11:00 p.m., ET) on the ABC Television Network.